On February 28 the first greenery of flower leaves poked up above the leaf mulch along the fence line. Then on March 15 the first Easter flower bloomed.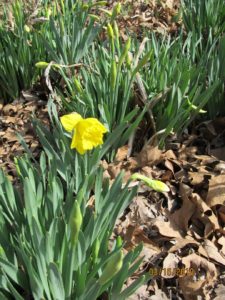 And many of its neighbors were about to bloom.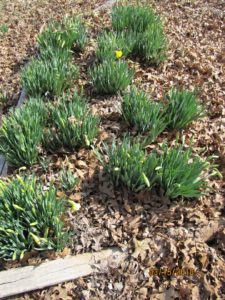 Only a few days later on March 18 that single flower had lots of company.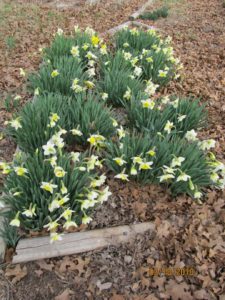 Many of the other flowers along the fence are awake and growing.