The following pictures show two bugs/caterpillars that were found on my pecan trees in July. This first bug/caterpillar has lots of fuzz.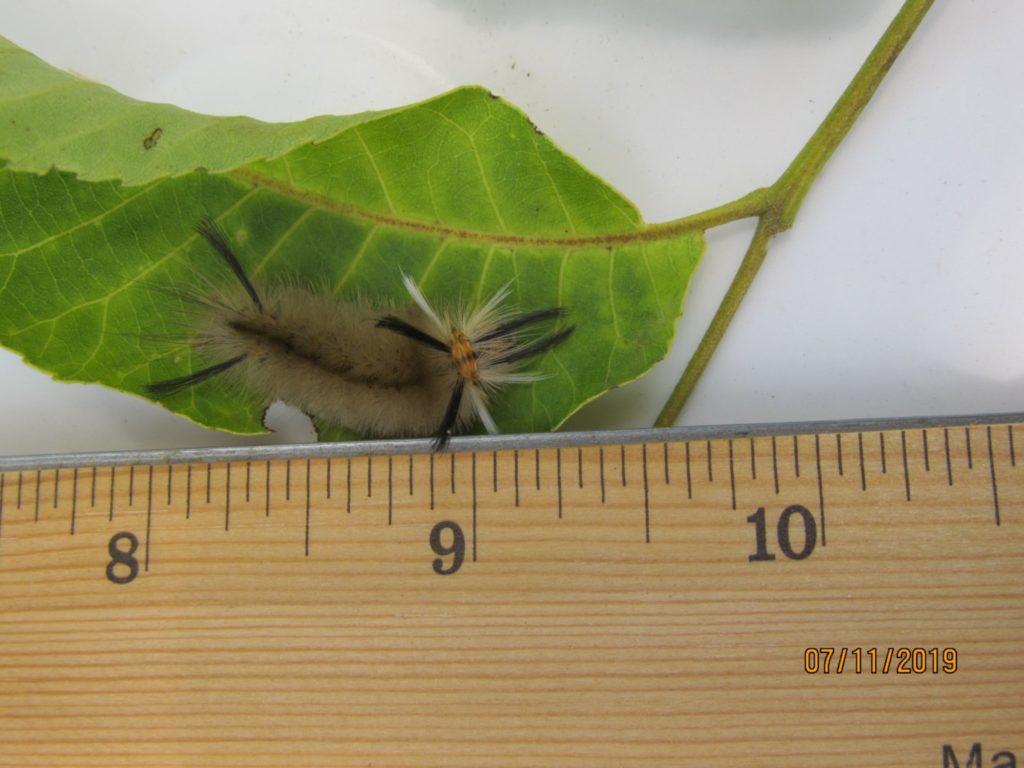 The second bug has a lot of colors as you can see in the following pictures. Here is the top/back of the bug.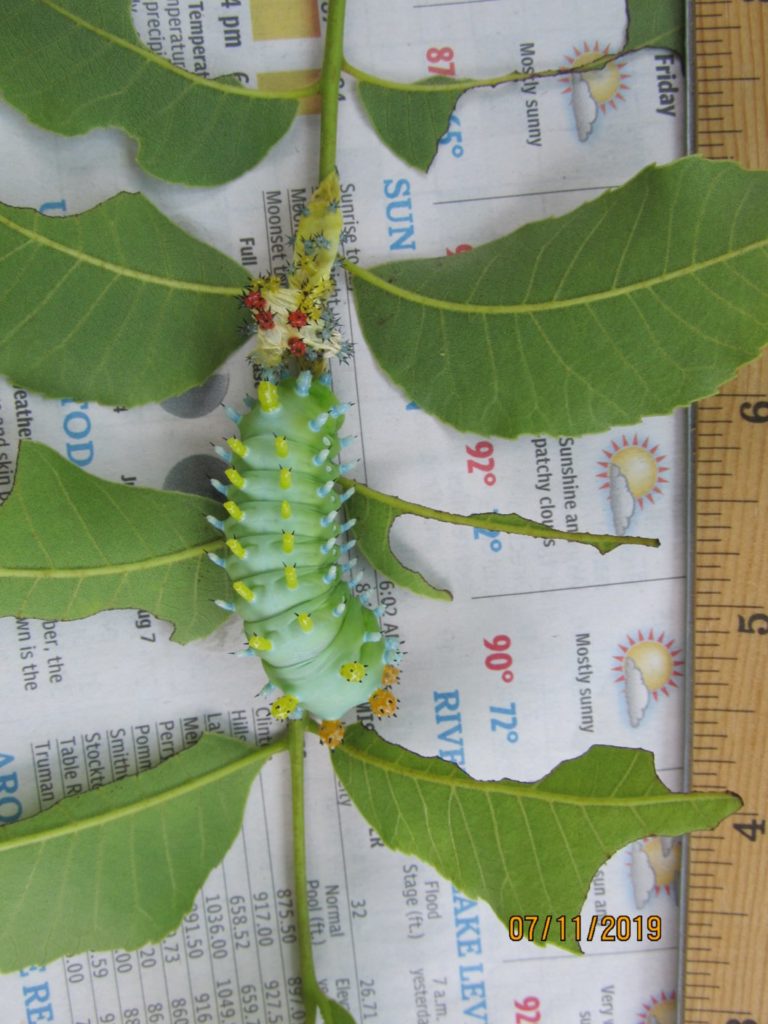 Here is the underside.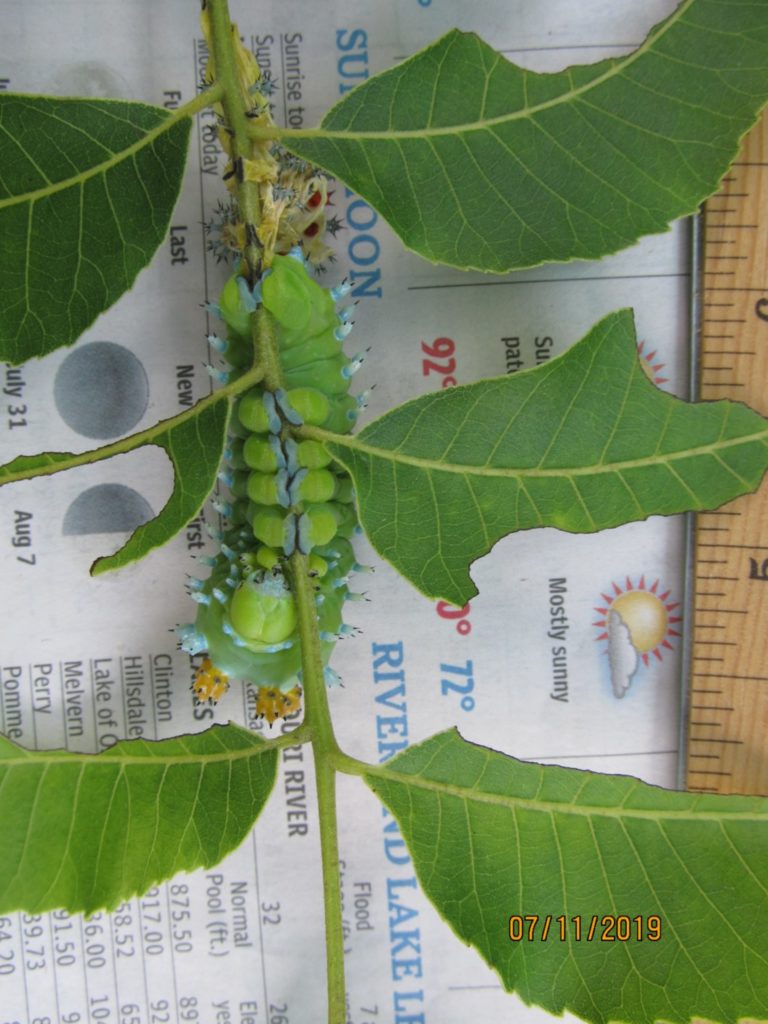 And, here is a side view.